A group of nine young guinea pig boys were rehomed by Liberty Foundation Australia recently – taken from their early life in a research establishment, to living a free-range existence on a farm in the northern rivers region of New South Wales.
"To say it's a life beyond their wildest dreams would be an understatement," says Liberty Foundation founder Paula Wallace.
"Our work is all about giving animals the space and time to be themselves, to form meaningful bonds with people and other animals and to express themselves."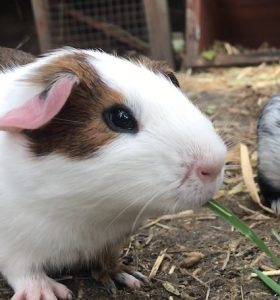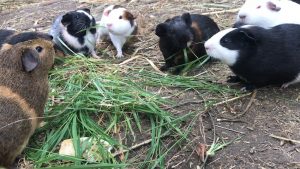 The charity has produced a short video that documents the boys' road trip from the Central Coast of NSW where they were being housed temporarily, to their new digs up north.
"We like to give people an insight into what we do and the uniqueness and intrinsic value of each and every animal used in research," Ms Wallace says.
Guinea pigs have their own needs in terms of housing and care and for males the best outcome is often to have them living together in community but with lots of space.
"So when the owner of the farm, Phae, contacted us we jumped at the chance to secure such a good forever home for the boys in an enclosed and secure orchard," she says.
The guinea pigs were part of a larger group transferred from a research establishment in Sydney to the care of Liberty Foundation.
"We have rehomed many guinea pigs over recent years with the help of other charities as they often come out in large numbers," Ms Wallace says.
"We'd also like to put the call out to anyone who might have the space or setting to take on a group of guinea pigs or rabbits. They make great pets and will help to keep the grass down!"
The video featuring the nine guinea pig boys – The Boys' Road to Freedom – and other videos can be found at the charity's YouTube channel.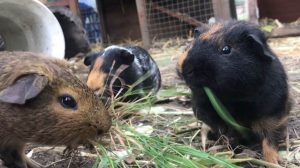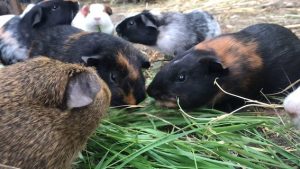 "Since we delivered the boys we've had photos and updates from Phae who tells us they are doing really well and loving their new life," Ms Wallace says.
"It's more important than ever to focus on what positive we can bring into the world and helping these little guys on their way certainly brought a smile to my face. We hope it brings joy and hope to others too."