A bequest to Liberty Foundation Australia will mean that animals from research establishments can have a second chance at life after scientific experimentation – a new life of freedom, safety, inclusion, stability and love.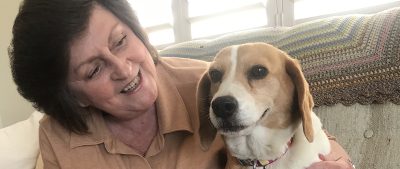 Dedicating a bequest in your Will is an extraordinary act of kindness and a powerful way to share your care for animals that reaches beyond your lifetime.
Leaving a bequest to Liberty Foundation Australia is an effective way to ensure animals from research are not forgotten, that none are left behind.
Liberty Foundation is the only charity in Australia dedicated to rehoming the full range of domestic animals from research facilities. This includes dogs, cats, rabbits, guinea pigs, rats, mice, fish and more.
We offer a vital service to research establishments by providing a pathway into the community for their animals.
Your kind gift will mean the world to many of these precious animals who have nowhere else to go – from our tiniest mice to our giant rabbits!
On behalf of the Board and all the animals who are yet to join us, we thank you for considering leaving a bequest to our organisation.
Yours sincerely,
Paula Wallace
Director & Founder
To ensure your wishes are honoured, we recommend you share your plans to gift Liberty Foundation Australia in your Will with loved ones, and seek legal guidance. We can assist with accessing expert legal advice.
Please find more information here.