We have rehomed a number of cats now from research facilities and the most common feedback we receive from adopters is "they are so affectionate and cuddly!".
It's true, our cats from research absolutely love moving into their new homes and forming lifelong bonds with their new owners.
It really is extraordinary! Our cats are very interactive and enjoy as much one-on-one time and attention as they can get.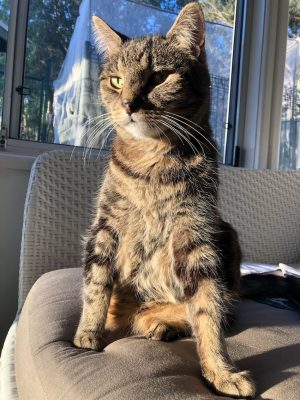 We spend a lot of time talking to prospective adopters and foster carers and matching them to the right kind of home environment, that will best support them in their transition to living in the community.
At first we weren't so sure how our cats would go in their transition. But we have been astounded and thrilled at how well they have been able to adjust and thrive in their new environments.
Of course that is due in large part to the very special people who care for them. Who bring these cats into their homes and provide them with the safety, support and love they need to build confidence and trust.
As much as possible we like to make every experience a positive one when animals first come out of a research facility, especially their interactions with the people around them.
With a gentle and caring approach, so many things are possible! We see evidence of this every day when we see our cats relaxing, playing, enjoying new foods, making new friends and learning more about the outside world.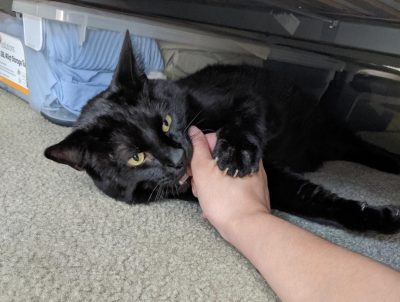 Despite the fact that our cats make wonderful companions, we find we don't always get a lot of interest from adopters.
We currently have four beautiful cats looking for their forever homes – Al, Salem, Parsley and Bianko.
You can find more information about these boys here.
These boys are mature cats that are healthy and well socialised with people and other cats. They are also desexed and microchipped and can be delivered to your home in NSW and the ACT. We can also arrange interstate adoptions.
If you are looking for a feline companion, please consider one of our outstanding cats from research. There is a great satisfaction in being able to assist an animal from a research facility to make a life for themselves in the community and share in the milestones they achieve along the way to living a full and happy life!